Services
With more than fifteen years as a live sound engineer Boulder Sound Guy has the experience to make your show sound the best it can. A range of services is available from mixing on an installed system to providing a system for small events to live multi-track recording all along the Front Range of Colorado, from Denver to Longmont including Boulder, Golden and Nederland.
Provide P.A. System

Boulder Sound Guy is an expert at providing good quality sound reinforcement in small clubs for rock/reggae/jam band, bluegrass, acoustic/singer-songwriter type acts and is also well equipped for larger backyard parties, wedding receptions and other events of similar size. For details see Sound Reinforcement System
Operate Installed P.A. System

If your band is playing at a venue with an installed sound system but there's no one to run it, Boulder Sound Guy can help. Most small and medium systems are easily accommodated, and if a bit of extra gear is needed Boulder Sound Guy has plenty to augment an existing system.
Record a Live Performance

Live recording is something of a specialty for Boulder Sound Guy. Whether you need a full sixteen-track recording, a stereo board mix or something in between, your needs are covered. Boulder Sound Guy can come to your show and connect unobtrusively without affecting normal operation of the house P.A. system. Live Recording has more info.
Speaker Measurement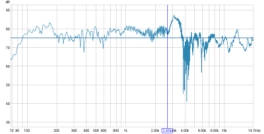 Boulder Sound Guy now has the tools to perform measurements of speaker systems and optimize system processing. This service is available on an experimental basis, with a focus on optimizing stage monitors. I'll be posting reports on some of my experiments occasionally, starting with these four:
Etc.